Top Page

Products

Waste Treatment Equipments & Systems

RPF conversion to fuel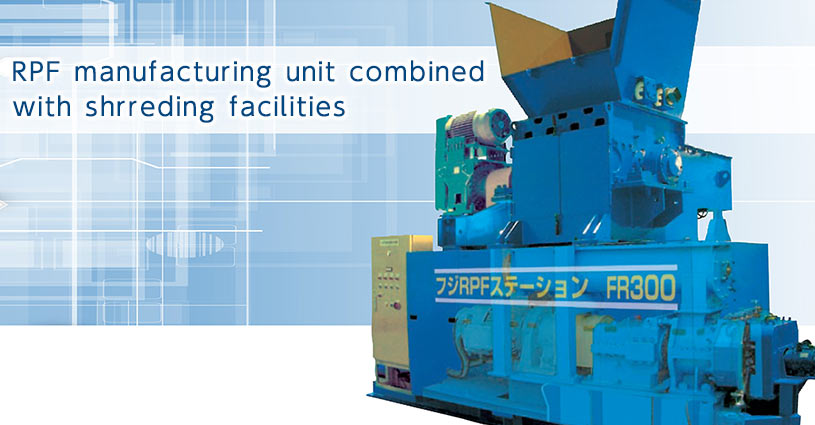 We have developed compact RPF unit with shrreding facilities.
The part of shrreder is single shaft type (Multi-Cutter) with
many delivery results. The forming part is integrated biaxial compressor into forming unit.
Based on our experiences, orginal temperature control and cutting method have enabled production of precise fuel. Forming the fuel out of waste plastic 100% is also available.
Compact RPF manufacturing unit "Fuji RPF Station"

Compact RPF manufacturing unit

This new type of RPF manufacturing unit has realized saving the space and cost by unitization from shrreding to forming. Conversion of waste to fuel for small amount is appropriate to this unit. Producing capacity are available for 300kg/hour and 600kg/hour.

Only 300kg/hour type is ready at Recycle Test Center.

Copyright © 2016 Fuji Car Manufacturing Co., Ltd. All Rights Reserved.