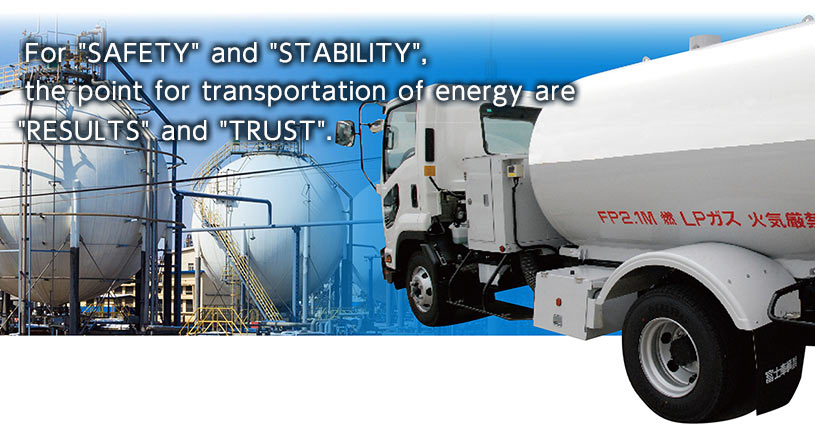 Since 1953, we have achieved customer's satisfaction regarding the pressure container
for high pressure gas.Including LPG Bulk-Truck "Fuji Hose One", we have received
solid reputation in the field of storage of high pressure gas and tank truck.
LPG Bulk-Truck for Consumer-use "Fuji Hose One"

Movable LPG filling facility,

"Bulk-Truck"

"Fuji Hose One" is a vehicle compatible to the new advanced LPG direct filling system which enables to fill LPG directly to consumer's in-house storage gas tank and gas canister and to realizes safe delivery, labor saving and rationalization.
LPG Tank Truck for Industrial-use

We mainly manufacture LPG Tank Truck with consideration safe and efficiency. There are many variations of specifications from with vessels only to with delivery functions like pump and compressor.
High-pressure gas storage tank, container

High-pressure gas storage container for storage or transport the liquefied hydrogen chloride etc.

We manufacture from small gas canister to large storage tank.

Copyright © 2016 Fuji Car Manufacturing Co., Ltd. All Rights Reserved.