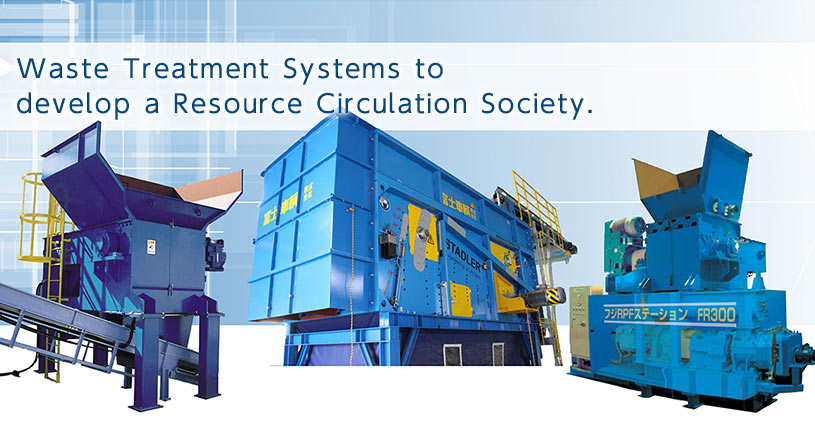 Fuji Car Manufacturing's Waste Treatment Systems are suitable for various purposes ,from shredding of large-sized waste to sorting and recycling process. We are preparing a varied products in order to contribute for making the recycling society.
Shredder
Advanced Sorting Machine
RPF conversion to fuel

Copyright © 2016 Fuji Car Manufacturing Co., Ltd. All Rights Reserved.